COLUMBIA – WildFlour Bakery is selling special edition Black History Month cookies and all proceeds will go to a young 12-year-old girl to make her dream come true.
WildFlour Bakery is an in-house bakery in Fulton. The owner, Krystle McKenzie, started the bakery in October and knew she wanted to do something special for Black History Month.
"I wanted to celebrate the month in a different way," McKenzie said. 
While scrolling on Pinterest, she found her inspiration behind the cookies. She quickly went to work to find cookie cutters. She perfected her designs after the first batch she made. 
The cookie designs consists of a Black Power fist, a Black Queen and a black heart that can be customized to say queen, king or anything a customer would like for it to say. 
McKenzie knew she wanted to do something special with the money she would earn from the special batch. 
"I knew ahead of time that I wanted to donate a portion of the proceeds to either a Black-owned business or a student," McKenzie said. 
McKenzie decided to donate all proceeds to a 12-year-old girl who has been dreaming of going to her cheer competition in Florida. Last year, the competition was cancelled, but now she gets the chance to complete her dream. 
A box of one dozen cookies costs $25, and customers can place their orders through the bakery's Facebook page. The goal is to raise $2,000 to help send the young cheerleader to her competition.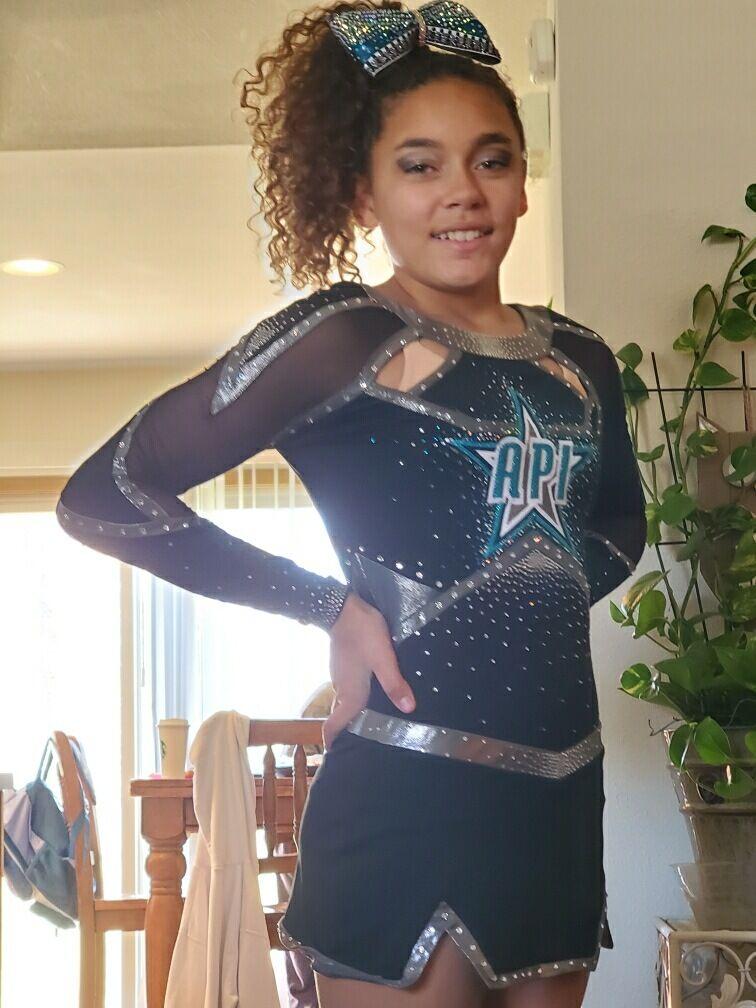 Vella Wycoff-Flemming has been cheering for five years. When she found out what the bakery was doing for her, she was shocked. 
"I couldn't really believe it," Vella said. "It surprised me a lot. It's always been my dream to go to a big competition like this."
Vella's mom, Robin Flemming, is grateful for what WildFlour Bakery is doing because she gets to see her daughter live out her dream. 
"To watch your kid do something that they absolutely love to do and it to be something that calms her and helps her get through the days of things that she's went through in the past," Robin said. "It's definitely fulfilling to see her dreams come complete reality and go full circle."
Vella loves to cheer, and she wants to be able to go to Florida to compete with her friends.
"I'm just really excited to be able to compete with my best, best friends that I've been friends with for so long," Vella said. 
The big competition is in May, but the money is due in March.
Vella and Robin say they are thankful for not only what McKenzie is doing, but also for everyone who places an order.