Frankfort Pizzeria Owner Sued, Accused Of Using Secret Shoe Camera To Record Upskirt Videos Of Teen Waitresses – CBS Chicago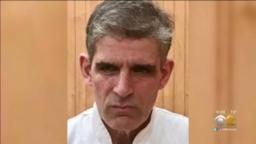 CHICAGO (CBS) — A south suburban pizzeria owner is being sued, accused of using secret shoe cameras to record videos up the skirts of his teenage waitresses.
Michael Papandrea owns Parmesans Wood Stone Pizza in Frankfort, as well as two other restaurants.
He was arrested and charged criminally in the case last year. A new civil lawsuit filed on behalf of eight alleged victims claims Papandrea required young servers and hostesses to wear skirts.
Lawyers also claim police recently discovered thousands of upskirt images on a restaurant hard drive, revealing as many 500 victims over the past decade.